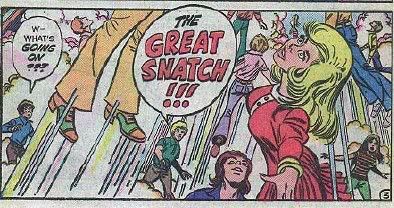 This is
There's A New World Coming
by Hal Lindsey. It's a loony Jesus comic from the early '70s. It's also a PDF file, which is officially not my favorite format to read comics in, but it's totally worth it. It's drawn in the style of an
Archie Comic
, the company that published this,
Spire Christian Comics
, also did publish a series of Archie comics in a creepy Christian style, mostly by
Al Hartley
.
Honestly, my love of Archie and the gang and their wacky and square, but ultimately secular, adventures taints my ability to completely enjoy the absurdity of them preaching rigid hard-core Christianity, so this is much more fun for me. And while the Filthy Hippies insist the book is "badly drawn", I can't say I agree.
Trust me here, this motherfucker is Jeso-hippie-riffic!