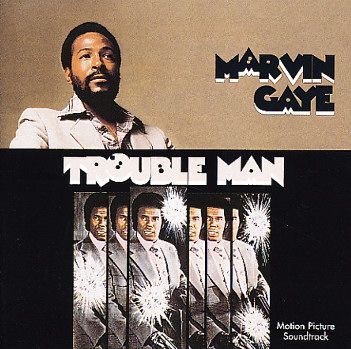 In my review of
Four Brothers
, I mentioned it used Marvin Gaye's theme to
Trouble Man
in the same way that
Jackie Brown
used Bobby Womack's theme to
Across 110th Street
.
I neglected to note the difference to me as a viewer. As the time I saw
Jackie Brown
, I had seen
Across 110th Street
. Even as recently as last week, I had not seen
Trouble Man
, as until its recent DVD release, it had been a difficult movie to track down, which was frustrating, because Marvin Gaye's
Trouble Man Soundtrack
is something of a classic. It's not Curtis Mayfield's
Superfly Soundtrack
, but then what is?
Interestingly, the theme is a much different version than the familiar single version featured in
Four Brothers
, and feels a bit edgier and less smooth. Interesting, perhaps more appropriate to the film, but not quite as wonderfully Marvin Gaye.
But, really, this is about the movie, which is damn good. It stars the incredibly charming Robert Hooks as Mr. T, a kind of urban Godfather, who solves problems for people around the neighborhood. He starts the movie playing a game of pool against a young upstart. His partner, Jimmy, says, "He's good. He just doesn't have any cool." T responds, "Then he's not good."
That sort of defines the character, as we need to understand him. He's hired by two local gangsters, played by Paul Winfield and Ralph Waite (yep, John Boy's dad), to solve the problem of who has been robbing their dice games, which sets up a number of double-crosses that lead T into trouble with the police and another gangster.
From there it becomes pretty standard action fare, kept exciting by an excellent cast and Hooks ability to play cool. Hooks may not be
quite
as cool as Robert Roundtree - Who is? - but the movie is, as a whole, significantly better than the rather pedestrian
Shaft
with which it seems to share the most common elements.