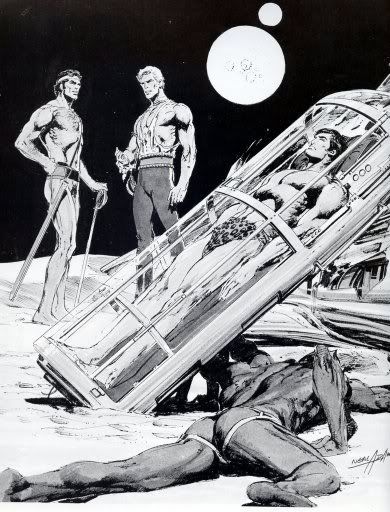 After finding his post to add to yesterday's
Kirby Day
list of blog postings, I've been reading
BookSteve's Library
, where I found the above image of Flash Gordon, John Carter of Mars and Tarzan, rendered by
Neal Adams
, at the posting
Flash Gordon's Heritage
.
Sadly, all of this Kirby talk, this picture and all of his postings on
Wally Wood
have gotten my brain on a serious sci-fi tangent, which isn't
at all
where I'd like it to be going.
I'm sure a couple of good noir movies will get my brain back where I want.
But for now, here's some non-work safe
Wally Wood drawings
. Enjoy.