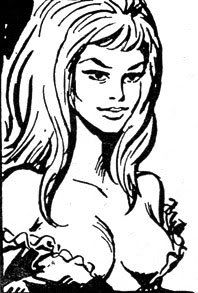 I'm in many ways
repeating myself
, but has anyone at all heard what the concept for the new Robert Rodriguez version of
Barbarella
is going to be at all?
I keep reading articles, such as
Who Should Star in Barbarella?
by Erik Davis, that casually refer to it as a remake of
Barbarella
by Roger Vadim, but is it? At
all
?
I know that there's debate about what defines a remake and whether works based on another work are remakes or reinterpretations of the source. It's one of those slippery points. Hardly anyone suggests any versions of
Dracula
are remakes of the previous, and yet
Invasion of the Body Snatchers
by Philip Kaufman and
The Fly
by David Cronenberg are consistently agreed upon to be "remakes".
But, in this case, it comes down to the fact that Tim Burton's
Batman
would be universally agreed not to be a remake of
Batman: The Movie
or
The Batman
, for that matter. If this is not a retelling of the same tale of Barbarella then it is
not
a remake. But then is it a retelling? Is there really no information of this?